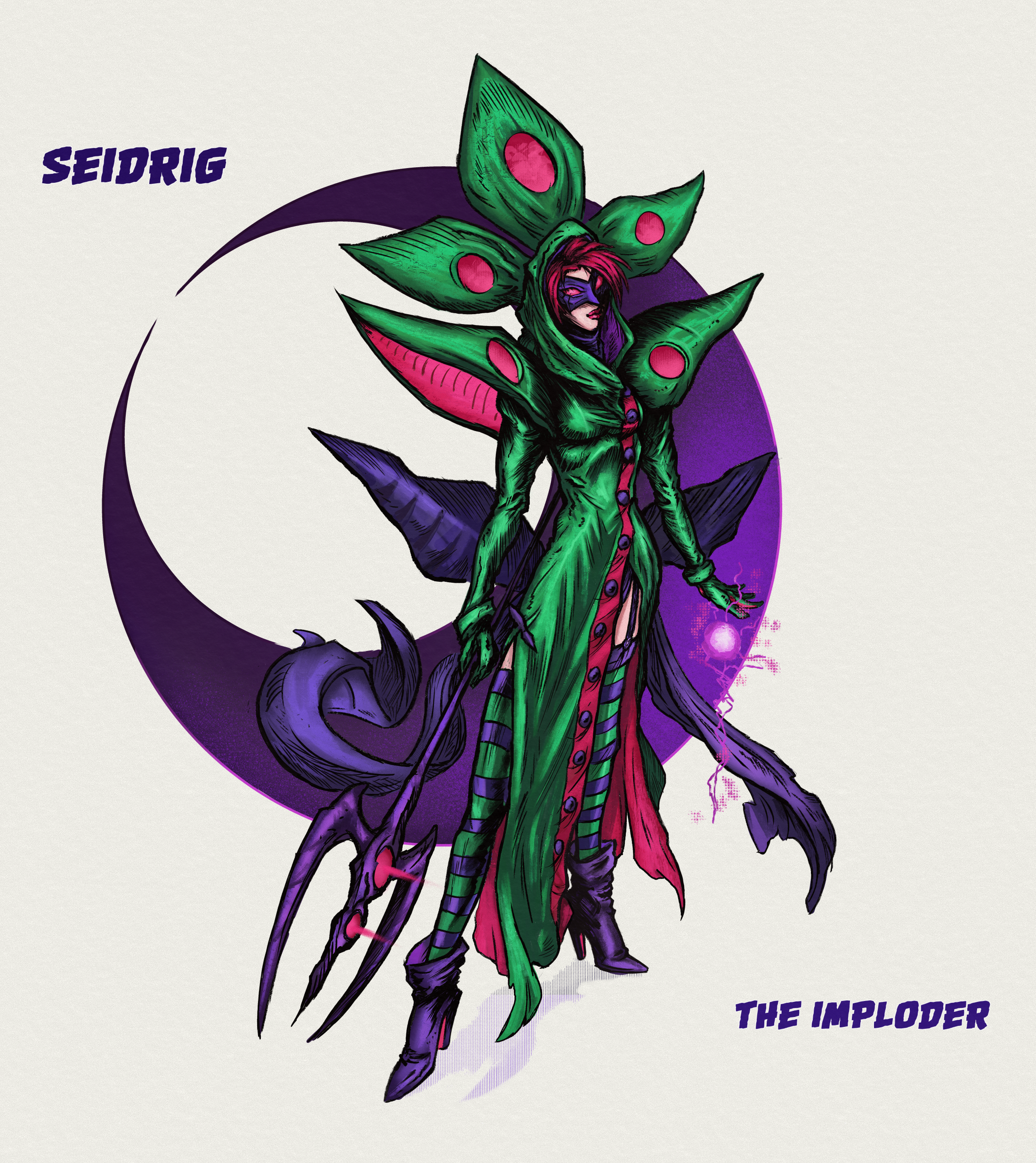 Bydon born, sharp and shrewd, Protege of Etrigan the Elder. Found with Shaping strength not seen for a thousand years, of no name nor house, Siol-or-otherwise, Seidrig chafed as a jewel of others glory. Playing pawn in the great game between Etrigan, Rianweld and Elmspite during the days of the Tetriarch Terror, Seidrig would make her own fortune.
Armed with the secrets of the Sacred Saints, Seidrig sought out likeminded young Shapers until she came across Calcifer and Modronoth, and unbeknownst to her superiors, took the secret Trinity oaths.
Sister-Sworn, together they brought the Etrigan Coven to prominence and allied with the Xaim Kabal, overthrew the Tyrant Tetriarch.
Seeing the Kabal straying from the holy teachings of Cormantel, Siedrig would plot and lead both Calcifer and Modronoth in rebellion against their own Coven, and seize the jewel of Bydon for her own designs.
All know She-Who-Would-Be-SIOSEACH can stand no rivals.