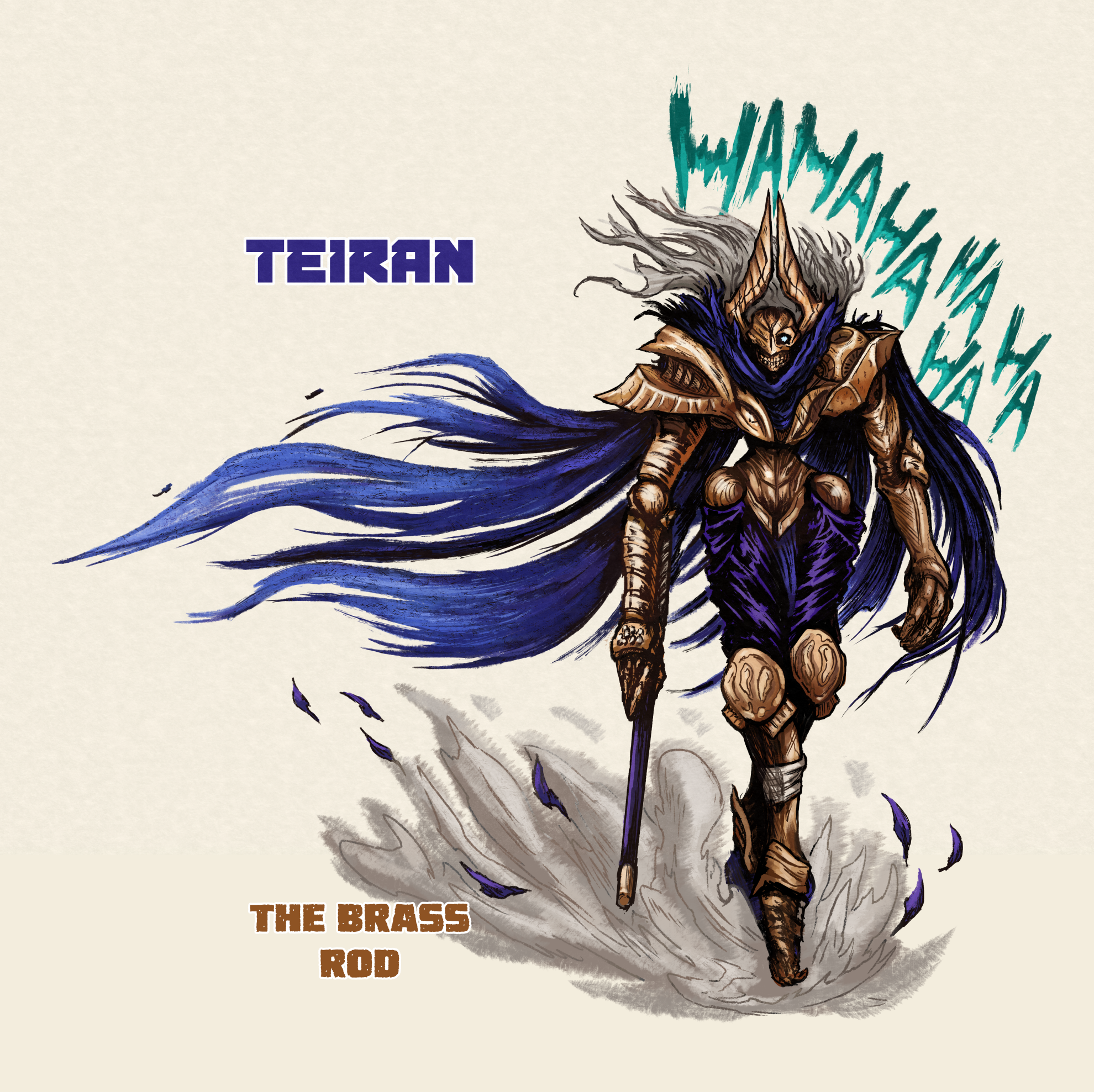 The Brass Rod of Dominion, the Hallowed Wind, Will of Artamis, where Avatara Indram is the political leader of the Fulcrum and acts as Prime Minister, Avatara Teiran is the enforcer of internal policies and censor of any would be rogue elements. Keeping the Noble Houses in line and driving through political decisions in the Alliance.
Where other Avatara handle research, espionage, secret operation or military matters, Teiran is ever-present where trouble arises inside the Fulcrum, at least, where he deems it important enough. Seemingly haphazardly, or by other accounts with surgical precision, he enters a hotspot and removes the identified threat, before leaving as quickly as he appeared.
Secretive and reclusive outside of his role as enforcer, Avatara Teiran is one of the least well-known Avatara for the Siol. Rarely seen outside of Jannat, but nonetheless carry a terrifying reputation as a Pure Shaper, with a deep laughter as infective as it is maniacal announcing his presence, before delivering a brutal crackdown with his embossed cane on any would be traitor. Suffice to say even the mightiest of Fulcrum Nobles pale at his sudden appearance.
Of his background, it is only said that he harkens from fallen Tripize, lost somewhere in the Shoals during some long forgotten crusade, and that he was brought back from the brink of death by Artamis himself. Displaying a loyalty to the will of the living Fulcrum that rivals that of Apollyon.