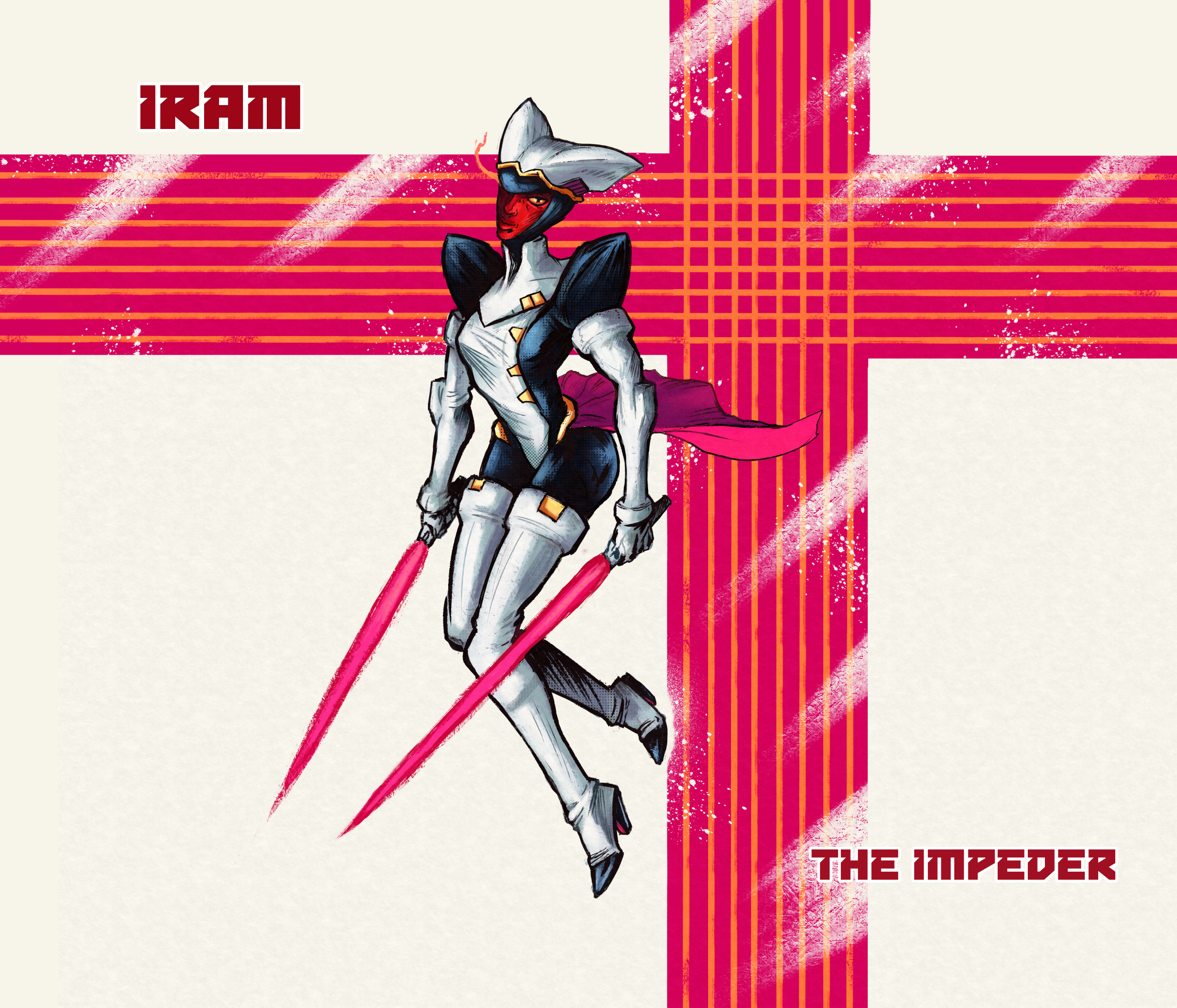 Slain by her past self, Iram the Impeder live to the true extent of her order. By ambition and void delving, she met and seized her pseudo-chiral self: A particularly mean Raksham. Perhaps a partial success, for her body does not disintegrate like those others possessed by such a being. Of inhibitions and battle lust, the same can not be said.
Now she strains the shoals between, on voidcraft sojourn travells.
As for Fein? They have clashed before, once two faces of the same coin. That highest purpose a Dame would strive for and by blade overcome.
Death is not the end for some.