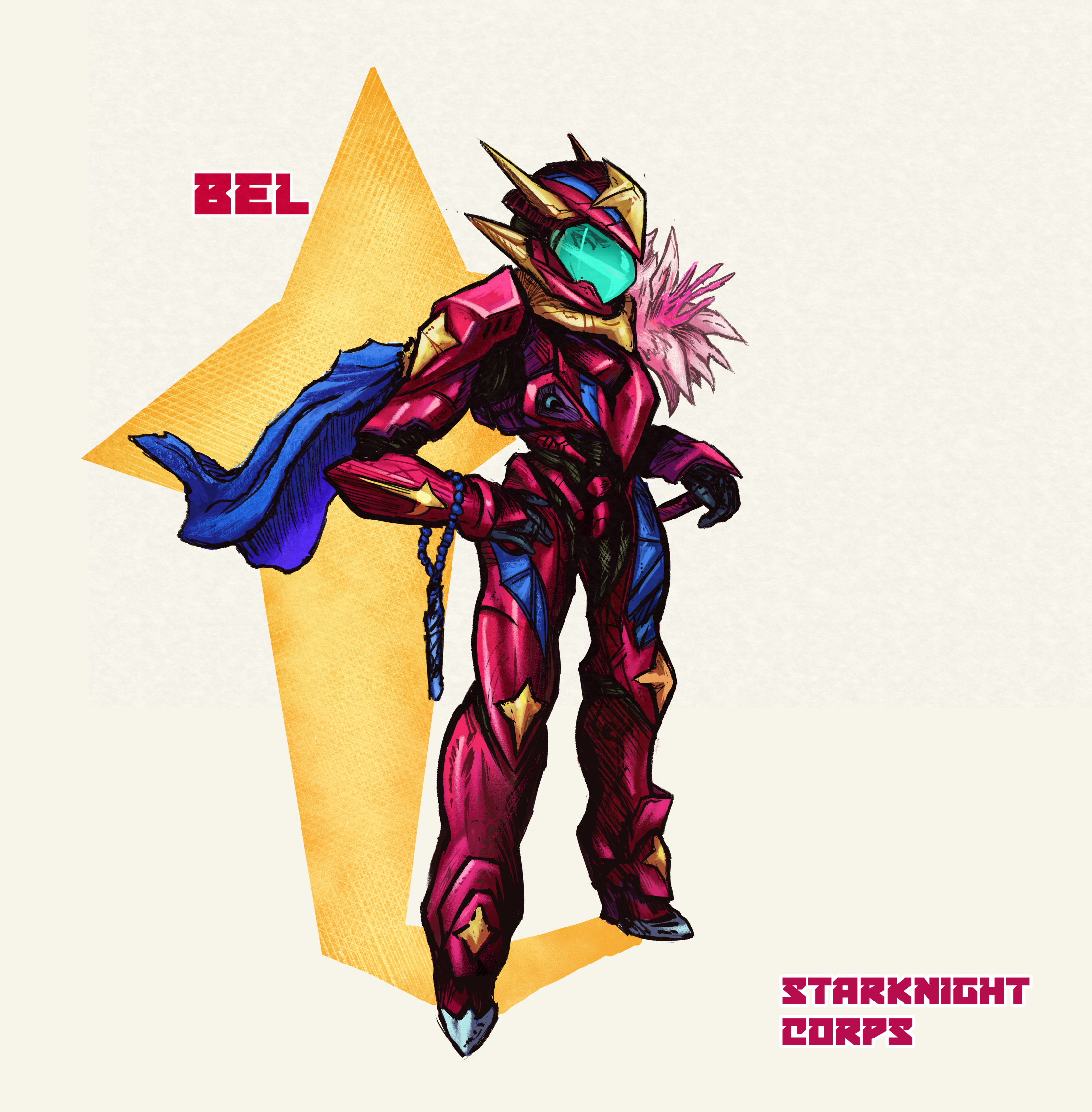 Commander Bel, her full name lost to time, was an original member of the Starknight Corps.
Thousands of years after her death she is still revered as the founder of the Dame orders, protector of travelers and warriors alike.
It is said she let slip the dream of war, defeated the Shivan hordes and was first to enter the Void Beyond.