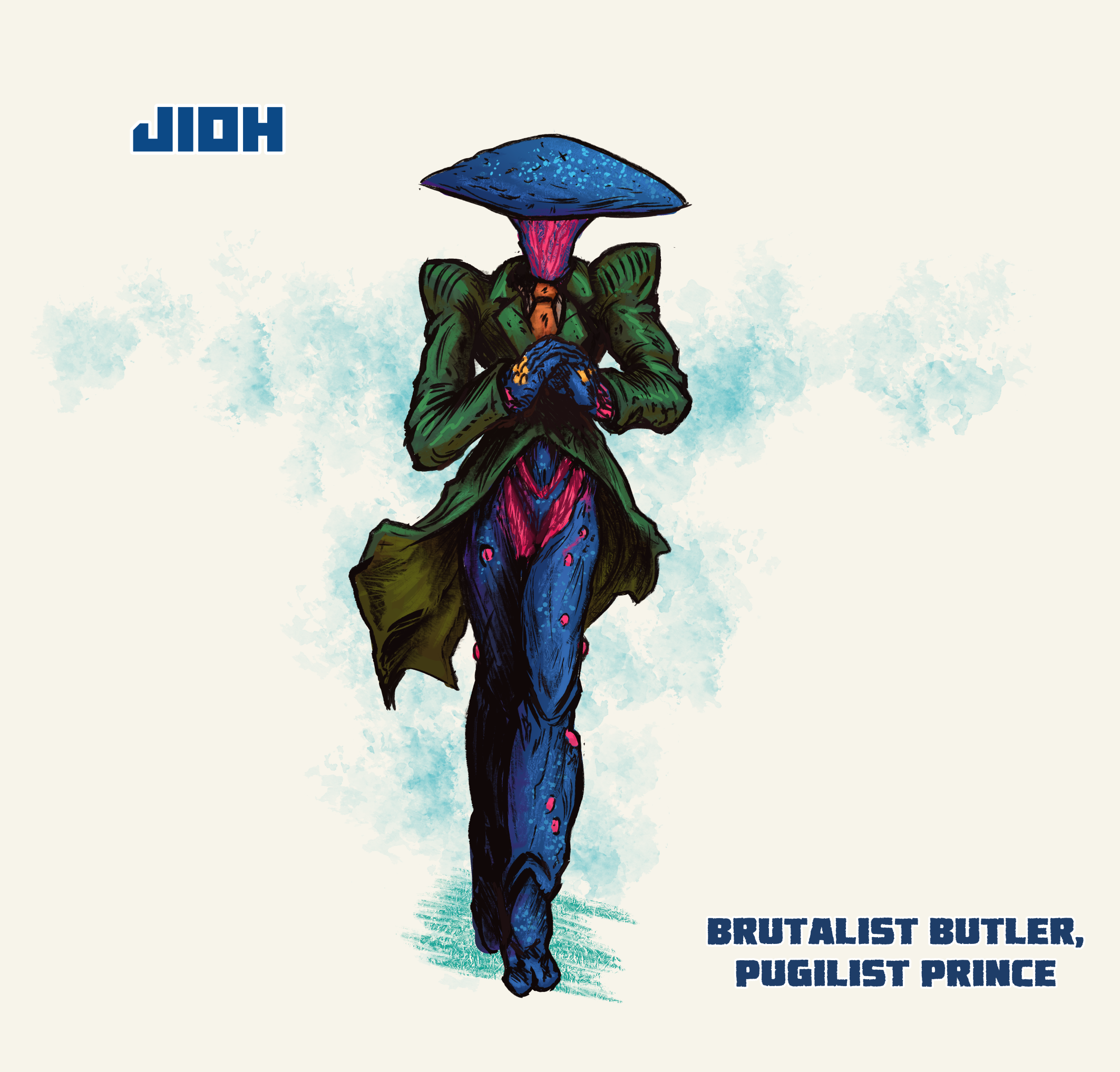 Jioh of the Myscene, pugilist prince and acting loyal butler of Vizier Densha over the past decades, forming an unusual and prestigious pact.
Of the Myscene, not much is known. Their members have a unique connection to the Void but are usually not counted as voidspawned. They have aided mankind for millennia, teaching them the Shapen way.
Only rarely do they appear, and even more rarely form personal attachments to any individual human. The forms observed in our space are only representative of a greater whole, a form that cannot be understood by human eyes and their uttered words only understood by those meant to. Most are convinced the Myscene could snuff out humanity even at their prime, if they so wished.