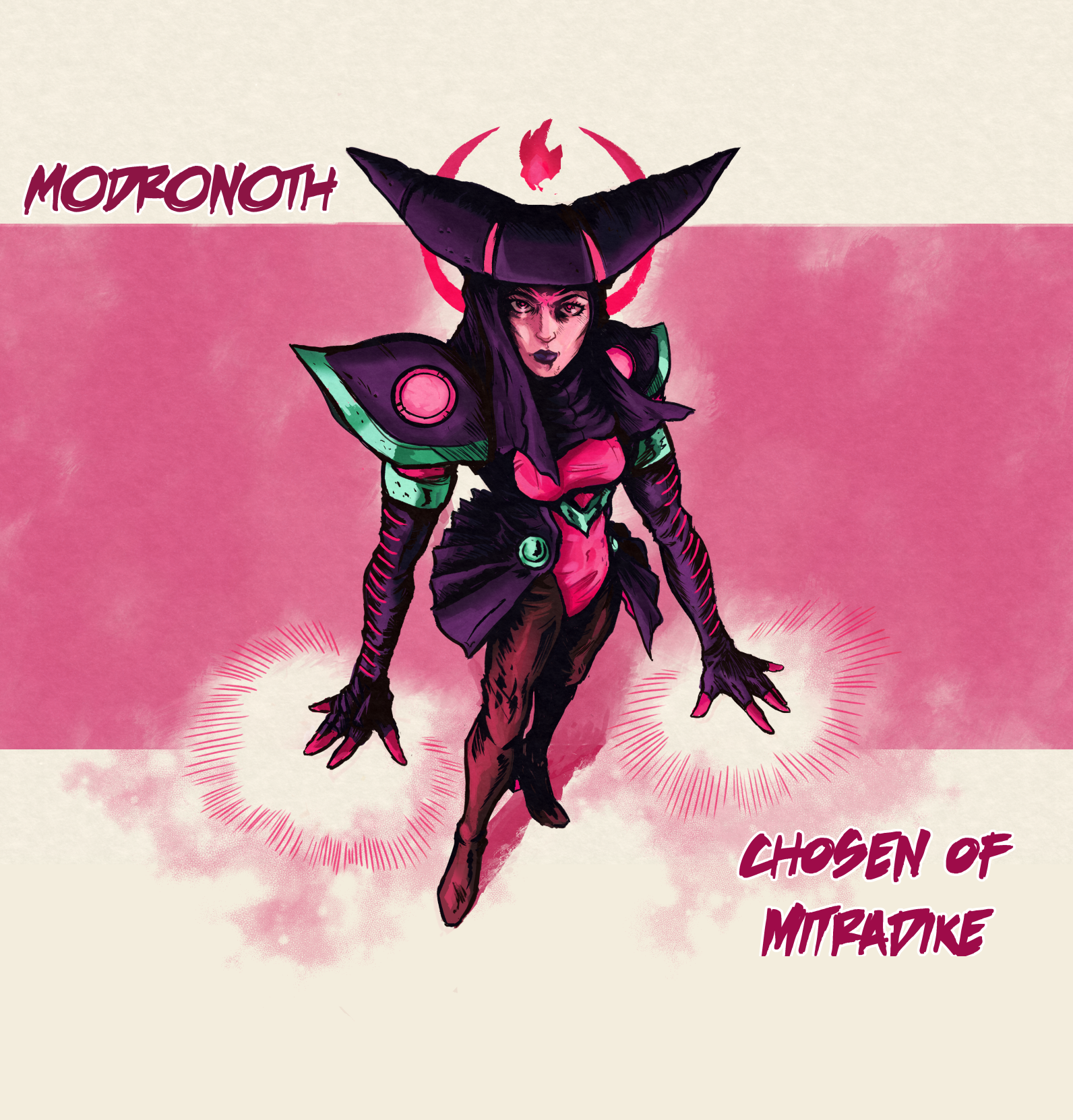 At first glance the very image of a Siol Diseider, a confident and skilled Shaper with the ambition to back it up, Modronoth is only of middling strength in the power and with a record of mere decades that do not match other more accomplished Diseiders of renown.
As much as she was born in Bydon and raised in its deep undercity, Modronoth has reluctantly become adept at playing the pretender highborn with feigned class and grace if need be. Half by the Siols strict teachings, and half by later experience in Jennat.
She might not have half the shrewdness or tact of her sworn-sisters Seidrig or the strength and boldness of Calcifer, she makes up for it with streetwise opportunism and quick thinking.
Her involement in the uprising against the Tetriarch Terror, the fall of Bydon and its deliverance to the Siol by the Etrigan Coven is not well recorded, but the three sworn sisters would for a brief time enjoy a parabolic rise within the Siol.
What would mark the peak of these fortunes and the most surprising, was her being Chosen by the Great One Mitradike, and granted the name and title of Modronoth after a seven days and night long session in the deep Void.
However, respect has to be earned, even in the Siol, and such a rapid rise could only invite scrutiny and the enemies, for which Modronoth was entirely unprepared. Outmaneuvered and stuck in a series of ceremonial and administrative roles until the series of brutal events during the "Upheavals" that followed the downfall of Diseider Etrigan.
For her many crimes and deeds, by the order of the Chosen Council, Modronoth would find herself banished to the shores of Golgotha, awaiting certain death or capture.
Despite her background and unconciously keeping many tells and tastes, although she would rarely admit it, Modronoth has found herself taken to the finer things in life, of wine and high fashion. But beneath her new indulgance and demeanor, old habbits die hard, and a dueling blade is always close at hand.