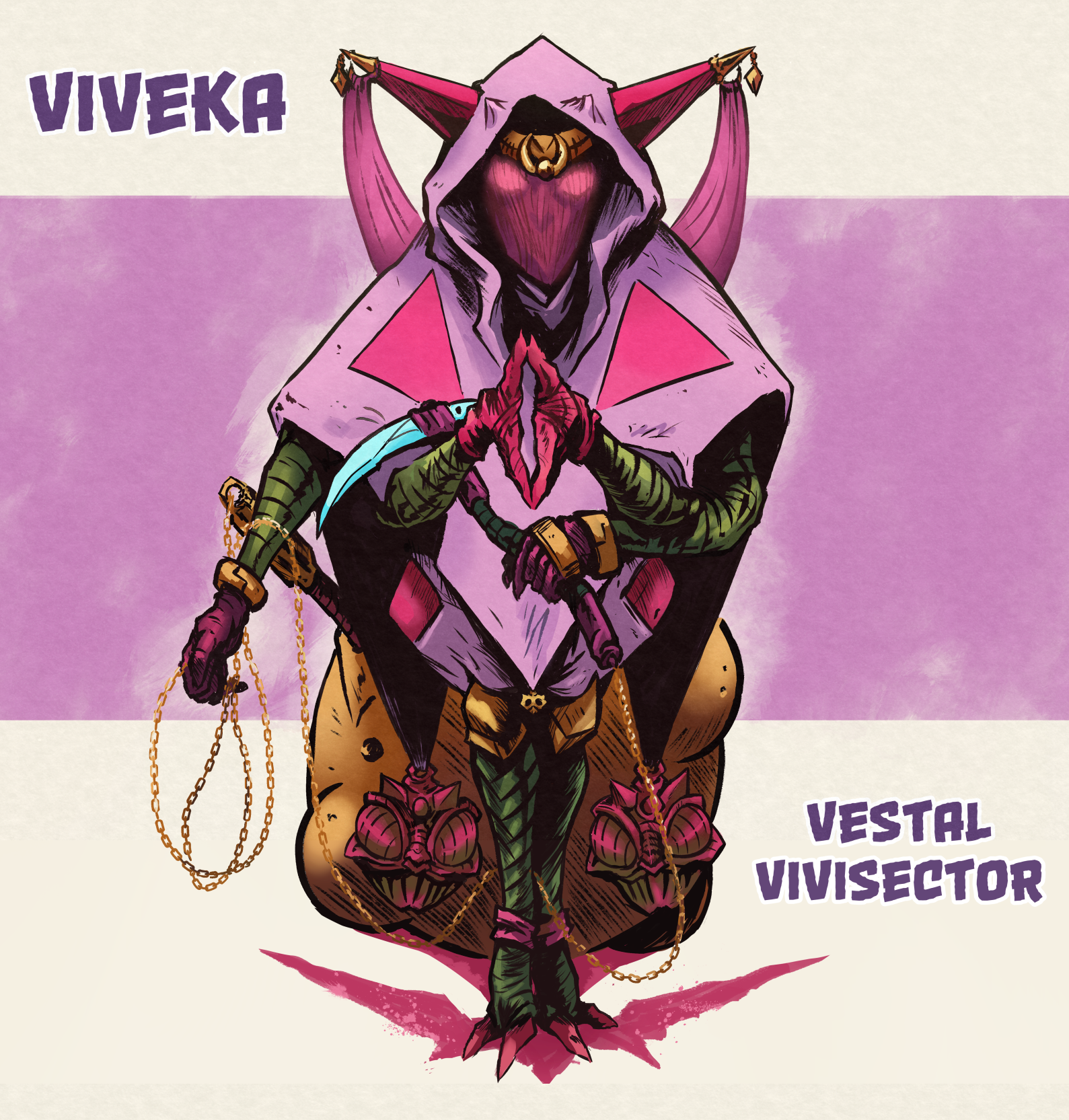 The Shivan sisters ordained by the Chaebol may still travel from Seol to Jannat and are often found delivering final mercies in the shoals between, and the void beyond.
Like many on that chosen lonely path, Viveka Violetta has a past as a scarred soldier of Siol. Once a tri-fold champion proclaimed – of bloody field, demolition derby and duty served. Yet where guilt is in ample supply, faith is scarce and the itch for travel high, old duties finds a way to reel in even the most wayward of their kind.
For she has been closer than most to that weathered idol of the Shapen kinds curiosity and forlorn worship, the Shaper. For many years in their service, by hook, fang and blade, to find herself entitled Falgain of Mitradike.
A bond not easily broken or forgotten, but all debts must be repaid, if not in life then by death. And for that, Viveka is wealthy beyond measure.